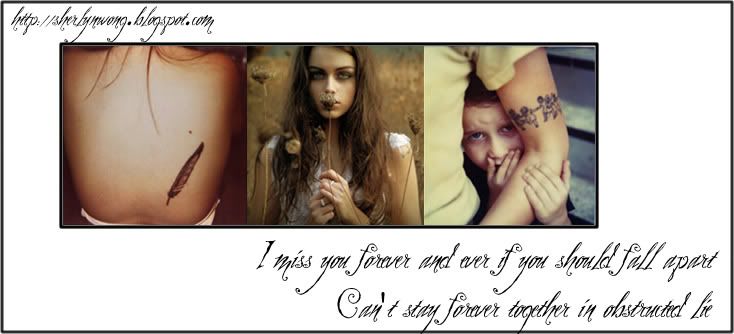 Thursday, June 16, 2011
happy times carefree times with my mates
O last night at zouk was such fun fun fun!

went out on a girls night out with my two best friends and the three of us had a bottle of apple barcardi to ourselves.

drank every last drop neat

and now there's terrible construction going on at the back of my head.

MAKE IT STOP!
maybe we'll go too far,we just dont care

abt me.