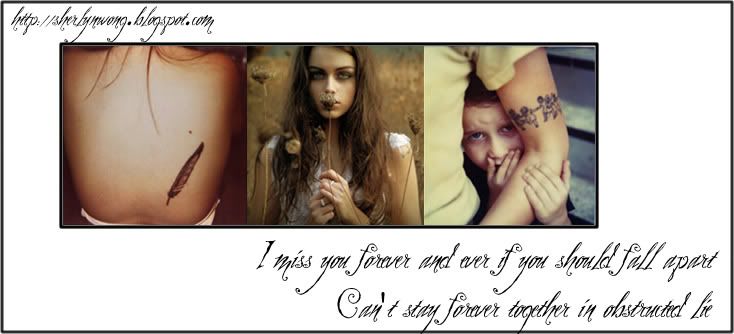 Thursday, July 07, 2011
TGIFTMR



right now i miss my boyfriend so much

been spending so little time with him

i barely see him 4 full days a month since june and it's not going to stop till this ridiculous ndp shit is over.




i seriously miss you nickyboy.




also, today was first day of 8-5

thank God for best friends.

survival tip 101: have great company alongside you and you can do just about anything.




9pm and im already knackered.






maybe we'll go too far,we just dont care

abt me.