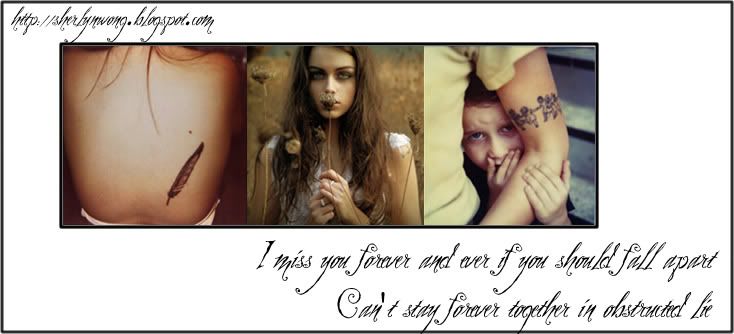 Saturday, January 14, 2012
but tonight, we are young




got tagged a couple of days ago by roy on facebook

these photos were taken in 2010 or was it 2009

haha that was a really long time ago

good times though

back then there were more parties to go

seems like everyone just mellowed down already




AGE CATCHES UP.

THIS YEAR, MOST OF US TURN 22, MYSELF INCLUDED

THE HORROR.



maybe we'll go too far,we just dont care

abt me.